What we did today
nishi's eye
PLAN: Following person/animals/etc. around the area.
UC factory site is now not factory that produces agrichemicals but fund that supply people living around the site with something.
It's a small economics.
The past UC factory has been a part of global economics that was so big. After the green revolution, UC factory got grants from foundation in advanced nations and India government and produced agrichemicals, farmers in India bought agrichemicals and produced crops.
>RESULT:
We found the temporary house for construction workers inside of UC factory site.
They are a family about five persons living in old factory warehouse building. Their temporary house is so big one-room house that seems to be so comfortable.
They get some fruits or firewood or something from factory site for living in the site and they wash cloths under the tree. The old factory site looks like a garden now.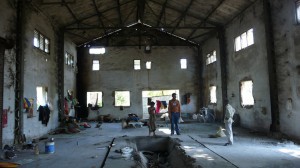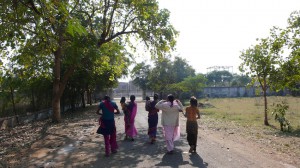 Nishu vision
Today we have survey arif nagar near the union carbide site.
Majority of the people were the fruit and vegetable seller which begin there day early in morning and finish up their first round of a day by 11 am in morning and gear up for their second round in the evening 4 pm.
Some other people have their work centre within two-kilometer radius.
The young generation are working in the up coming city centre like DB Mall, old city market.
Most of people living in arif nagar are the gas tragedy suffers who still awaits the government help and compensation for settling their huge medical bills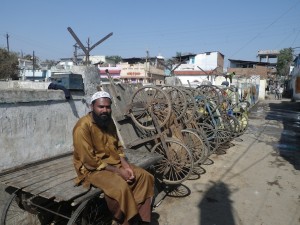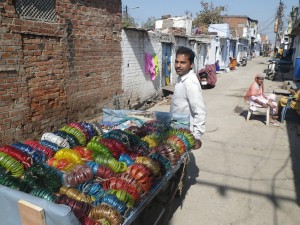 It is interesting to note that many want an education centre to come up at factory site, which facilitates the education for their young generation and some other thinks that recreational place will be a welcomed development at factor site.